Renowned Pakistani singer and philanthropist, Hadiqa Kiani, recently took to social media to share an emotional and inspiring journey of love and family as she celebrated her son's 18th birthday. The celebrated artist opened her heart to her fans by posting a series of touching pictures and heartfelt messages, giving the world a glimpse into her unique path to motherhood.
In a heartwarming tribute on her son's milestone birthday, Hadiqa Kiani revealed the story of how she adopted him and the beautiful moments they've shared over the years. She shared photos that spanned their journey, from the early days of his adoption to his joyous 18th birthday celebration.
Read more:Hadiqa Kiani Responds to Backlash Over Motorway Incident Story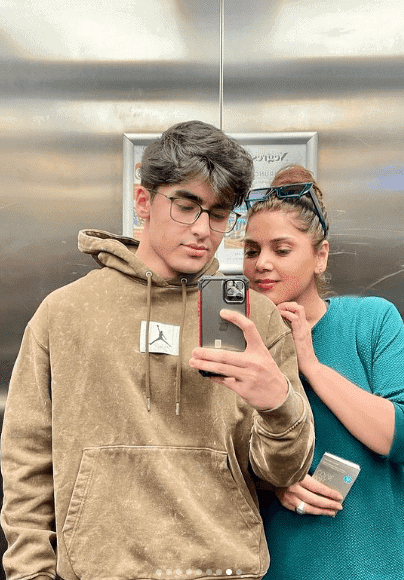 The singer's message was filled with love and gratitude, highlighting the bond she shares with her son. She expressed her pride in his growth and achievements over the years, thanking him for being an integral part of her life.
Hadiqa Kiani's heartfelt post resonated with fans and followers, who flooded her social media accounts with messages of love and support. Many praised her for her courage and compassion in choosing the path of adoption and for celebrating her son's coming of age so openly.
Hadiqa Kiani's journey is not only a testament to her strength as a mother but also serves as an inspiration to others who may be considering adoption. Her story reminds us of the power of love and family bonds that transcend biological connections.
As the singer continues to share her experiences and milestones with her son, she sends a powerful message of love, acceptance, and the beauty of creating a family through adoption. Hadiqa Kiani's touching journey is a reminder that love knows no boundaries and that every child deserves a loving home.