Recent events have triggered strong reactions of anger and condemnation from people around the world, particularly directed towards the United States and Israel. The cause of this outcry is the bombing of a hospital in a conflict zone.
The hospital bombing, which occurred in a region experiencing intense conflict, has resulted in a significant loss of civilian lives. The incident has sparked outrage among individuals and communities globally, who are expressing their vehement disapproval of the actions undertaken by the United States. Huge banners are seen in Newyork city criticizing Joe Biden's pro-Israel policies.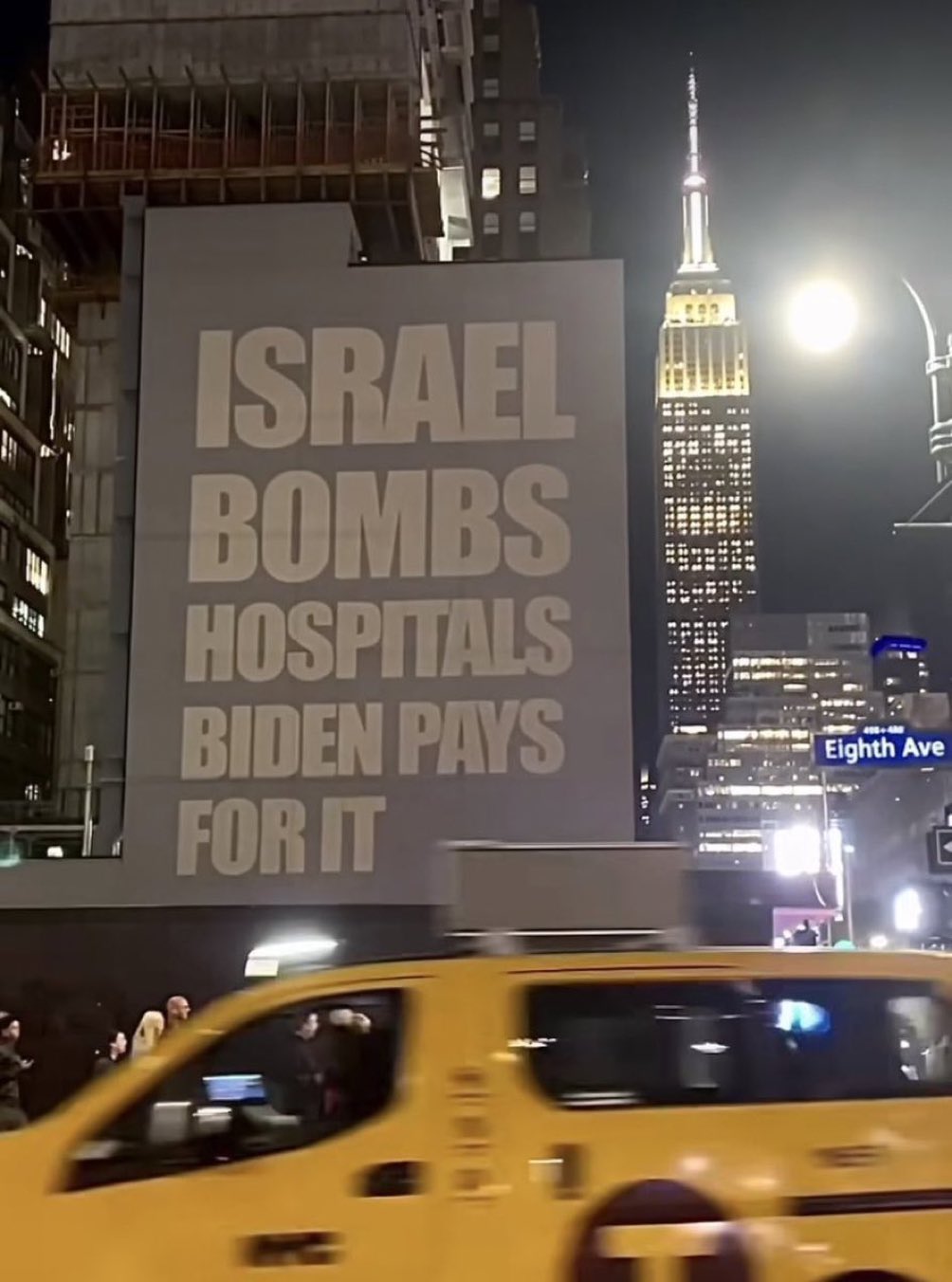 The hospital, a sanctuary for those seeking medical treatment and shelter in a war-torn area, has been reduced to rubble, leaving many innocent individuals, including women and children, in harm's way. Eyewitness accounts, along with harrowing images and videos, have circulated on social media, intensifying the public's anger and sorrow.
Protesters have taken to the streets in various cities, waving placards and chanting slogans condemning the hospital bombing. They are demanding accountability and justice for the lives lost in this tragic event.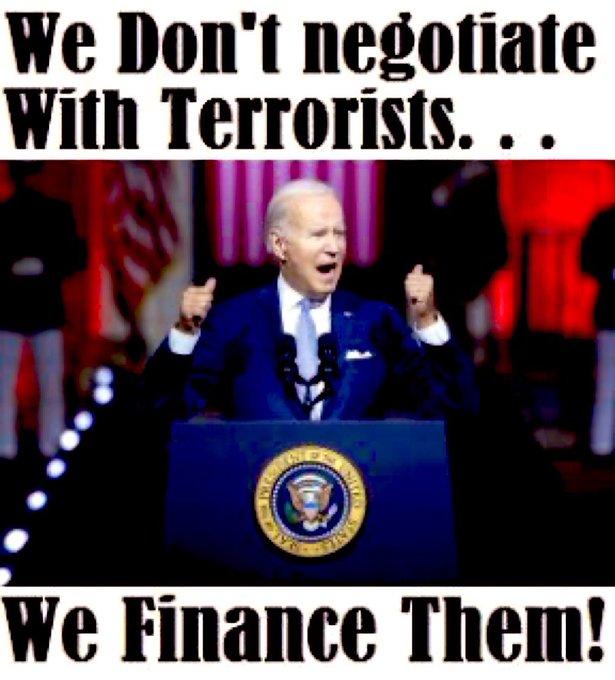 Critics of the United States and Israel argue that the bombing of a hospital is a grave violation of international law and constitutes a war crime. They are calling for an impartial investigation to determine the circumstances leading to the attack and to hold those responsible accountable.
This incident has further strained relations between the United States, Israel, and a significant portion of the international community. Demonstrations, both online and offline, have continued to grow as people voice their anger and frustration over the hospital bombing, emphasizing the need for swift action and accountability.
As the situation unfolds, the world watches closely, hoping for a peaceful resolution and justice for the victims of this tragic event. The hospital bombing has not only resulted in the loss of innocent lives but has also intensified global tensions and anti-US and anti-Israel sentiment.