Physical Altercation Erupts Between PML-N Senator and PTI Leader on Live Talkshow
In an unprecedented and shocking turn of events, a heated exchange on Javed Chaudhry's Express News talkshow led to a physical altercation between Pakistan Muslim League-Nawaz (PML-N) Senator Afnan Ullah Khan and Pakistan Tehreek-e-Insaf (PTI) leader Sher Afzal Khan Marwat Advocate. The incident unfolded when Sher Afzal Marwat slapped Senator Afnan Ullah Khan, allegedly in response to abusive remarks directed towards PTI Leader Imran Khan.
Read more:Mark Zuckerberg Achieves  Significant Milestone Before Cage Fight with Elon Musk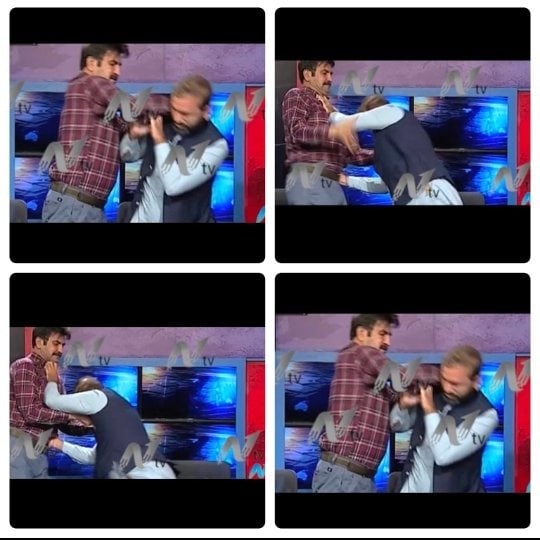 The altercation, which occurred during the live broadcast of the talkshow, has sent shockwaves throughout the political landscape in Pakistan. It has not only raised concerns about the level of civility in political discourse but also sparked debates about the responsibility of media platforms in moderating such discussions.
The incident highlights the intense polarization and tensions that often characterize political discussions in the country. It also underscores the urgent need for respectful and constructive dialogue among political leaders, especially in a media environment that amplifies their voices to a wide audience.
As the fallout from this altercation continues to unfold, it remains to be seen how political parties, media organizations, and the public will respond to this incident and what actions will be taken to ensure that political discourse in Pakistan remains civil and focused on the important issues facing the nation.